BaneCare Management Website
Project Overview: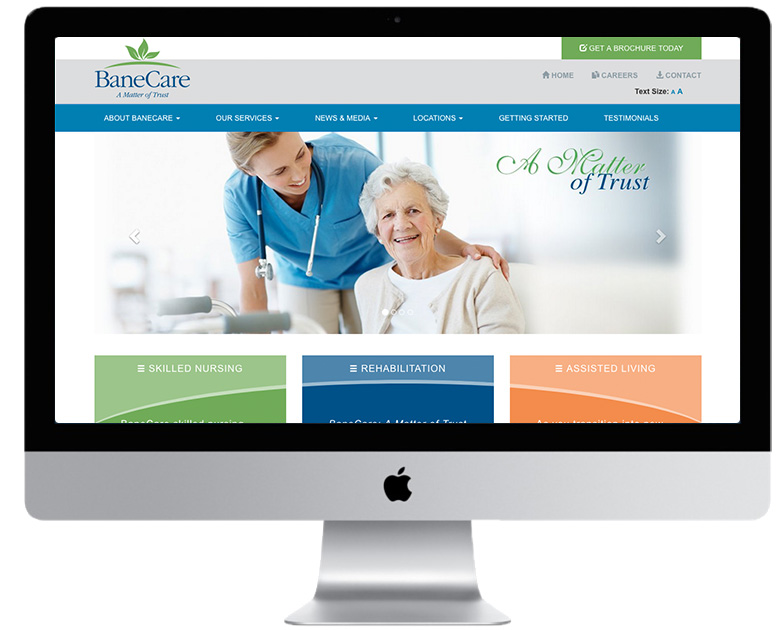 BaneCare Management, LLC is a family run skilled nursing and assisted living provider with facilities located throughout Massachusetts. BaneCare was acquiring a number of new facilities and needed a complete overhaul of their website to include the new facilities in time for the ownership transition. The project had a hard launch date with an aggressive timeline of of just 30 days to build a new custom website.

Banecare also needed a robust Employment page on their website that would allow recruiters to post job openings and have them filter by location, facility and job type for applicants. In addition to that they also wanted immersive virtual tours of each facility.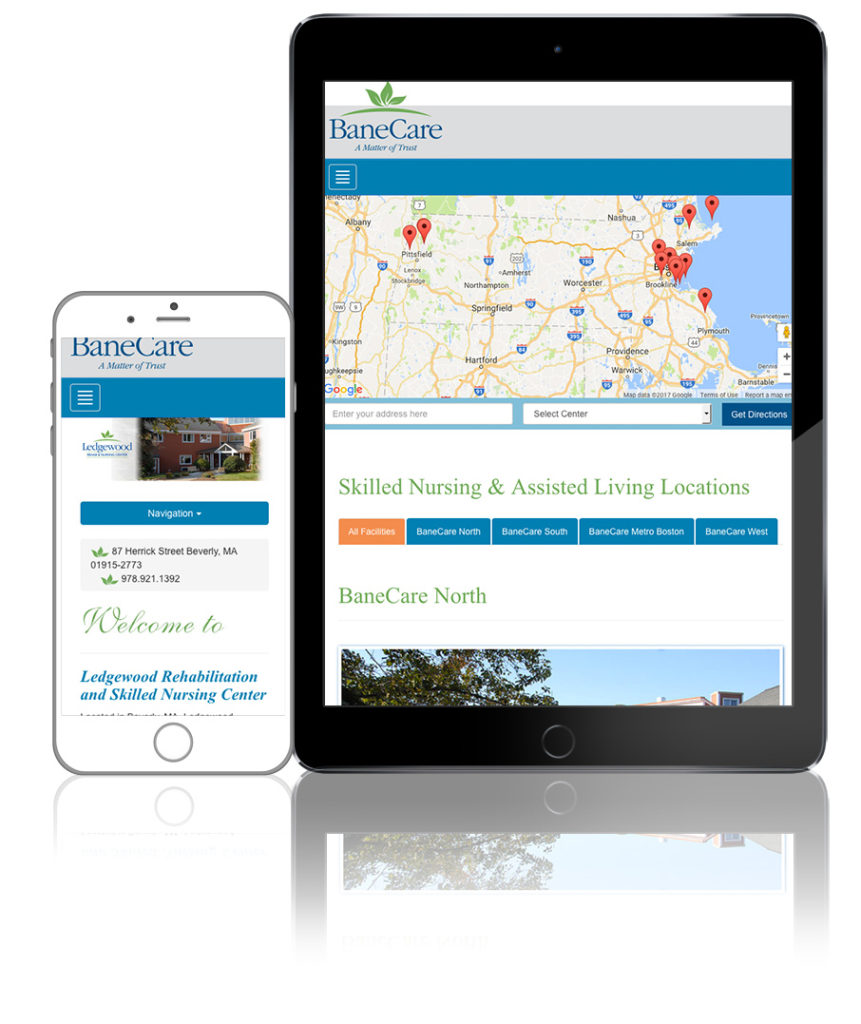 Solution:
We provided a custom solution to BaneCare which included a custom developed theme based on our proprietary ThemeParks content management system.

The design offers an easy to navigate layout with easy to access contact forms (short forms) throughout the site. The short forms have been proven to increase referrals and site inquiries. The home page of the site pays homage to their new branding with the BaneCare arc sweeping throughout the three main service line callouts on the home page. We combined this with stock and client supplied images and a soft color palette to create a warm and inviting feel to the website.

Virtual Tours were shot by Lachance Design 360 and integrated into the website. The new site now ranks higher in search and produces more referrals than the old website.
View This site
Technologies: